Special Standalone Price $49
What You Get With This Course
On-Demand Training Videos
This course is done-for-you training. Seven on-demand videos will help your team journey towards a better sounding band to accompany worship.
For information to become transformation, there needs to be CONVERSATION. The Leader's Guide has questions to help your team process and discuss the training.
These printable or digital handouts will help your team engaged during the training AND be easy to reference and review long after the training is completed.  
There's nothing like, "There will be a quiz on this" to help create accountability with team. Don't worry—it's not tough. But it does require they watch the training.
Buying a training course is easy. Actually using that course to transform your team is TOUGH. That's why we've included implementation tips and strategies for leaders.
Why do you want the slide deck? There are key principles in this course that you'll want to revisit with your team over and over. You can use the slide graphics to easily teach and remind your team.
Special Standalone Price $49
(seriously...what's wrong with it?)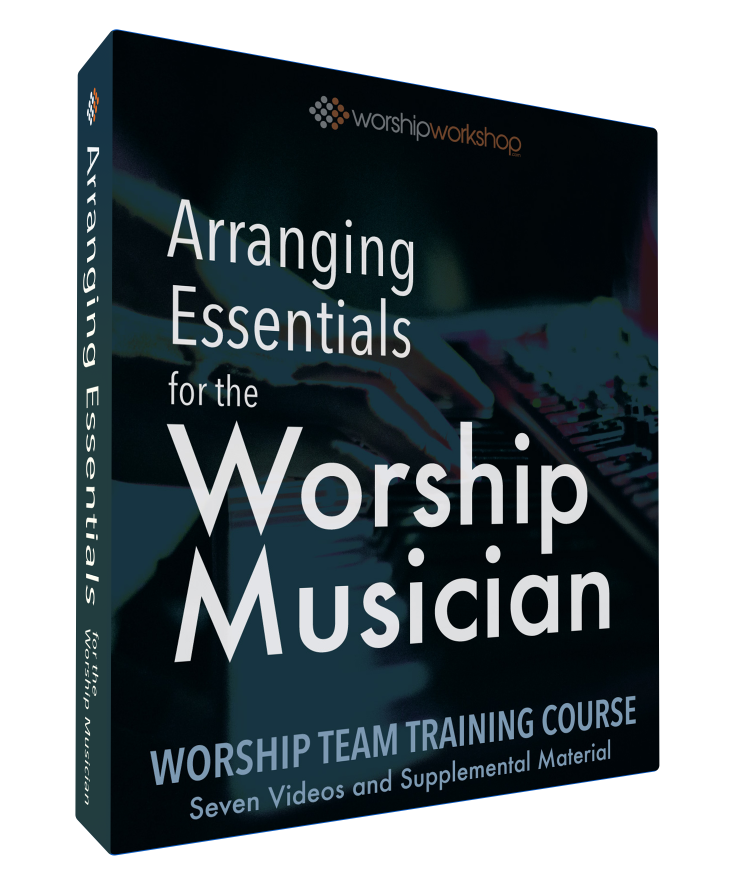 The Arranging Essentials Course is...
A full and complete training—not a teaser product.
The same exact training we use inside our premium training site, WorshipWorkshop.com.
A time-saving resource worth over $197 of your time.
So why the low price? We wanted to give you a big taste of what's inside of Worship Workshop AND help you train your team at the same time.
For whatever reason, if you find this course isn't a good fit, we'll refund your money within the first 30 days.
Special Standalone Price $49