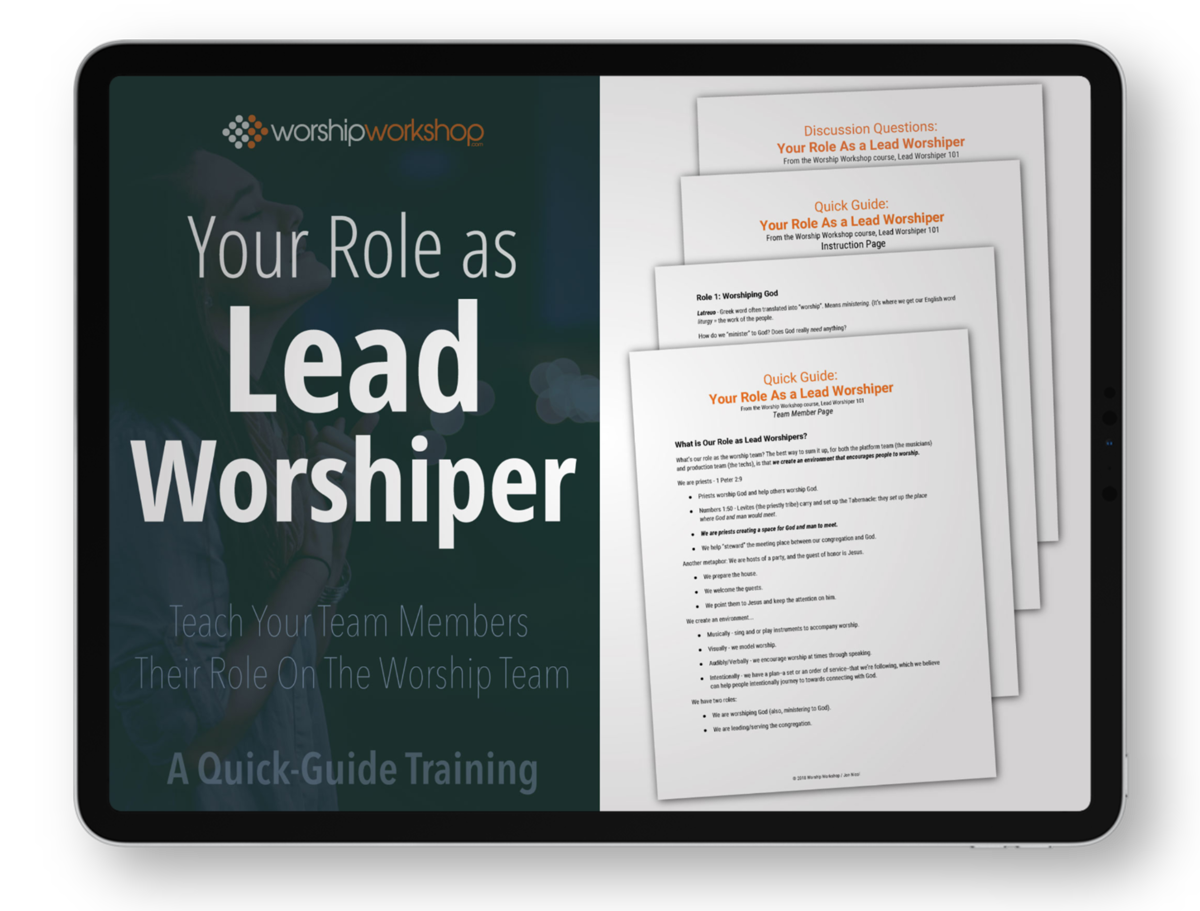 Training Video: Your Role As a Lead Worshiper
This short video dives into why each of your team member's role on the platform is critical. They're not just vocalists or instrumentalists — they're lead worshipers!
The Quick Guide For Team Members PDF
This Quick Guide is a printable, two-page handout that dives deep into what each team member's Biblical role is as they serve on the worship team.
The Leader's Discussion Guide PDF
Don't let this be something your team just watches once and forgets about. Transformation starts with conversation. Get your team talking about this Video and Quick Guide. These questions will help you get started.
The Instruction Sheet PDF
This PDF has easy-to-follow steps that help you make the most of this resource.